A tribute to Only Fools and Horses producer Gareth Gwenlan
I was very sad to learn of the death today of Gareth Gwenlan, one of Britain's most experienced and successful television comedy directors and producers.
Gareth had an extraordinary comedy pedigree. He worked on so many of the top shows of the past four decades like Butterflies, The Fall and Rise of Reginald Perrin and To The Manor Born and later, as the BBC's Head of Comedy, commissioned some our most popular sitcoms including One Foot In The Grave, 'Allo, 'Allo, Blackadder, Birds of a Feather and Bread.
He took over as producer of Only Fools and Horses in 1988 and developed a strong partnership and friendship with writer John Sullivan, and went on to produce John's other BBC work including Heartburn Hotel, The Green Green Grass and Rock & Chips and Roger, Roger.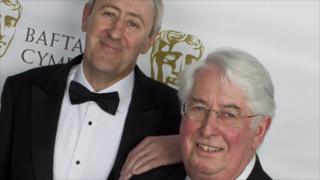 Brecon-born Gareth loved comedy and once said that he'd "been paid all my life to indulge in my hobby". He was 79 when he died (although I know most people thought he was about a decade younger) and had been working until very recently. He produced a remake of Yes Prime Minister in 2013 and recently worked on the popular Welsh comedy High Hopes. He received an OBE in 2013 for services to broadcasting.
Taking over as producer of Only Fools and Horses in 1988 from Ray Butt, Gareth (along with new director Tony Dow) worked with John Sullivan on the longer episodes and onwards to the triumphal ratings success that was the Christmas 1996 trilogy which saw record viewing figures of 24.3 million.
However, even before this Gareth had already played a secret key role in the show in a number of ways: In 1981 he'd supported John Sullivan when he was trying to persuade senior BBC executive that the new show should be called Only Fools and Horses (rather than the working title Readies). They'd not heard the expression only fools and horses work before but Gareth, then a producer in the comedy department had and gave John vital support.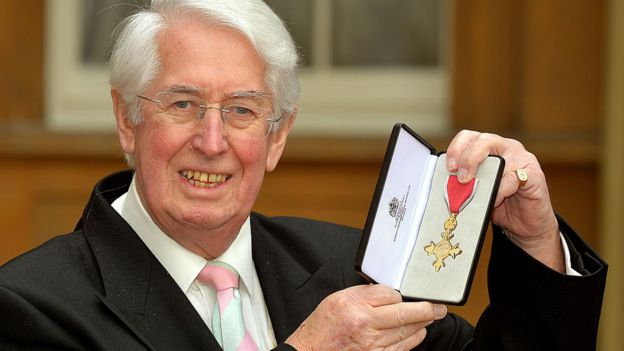 And in early 1985, following the death of Lennard Pearce, who played Grandad the previous December, Gareth, by then Head of Comedy, rubber-stamped the casting of then unknown actor Buster Merryfield as Uncle Albert. (In fact at Buster's audition, Gareth read the part of Rodney, to Ray Butt's Del while Buster read Grandad's lines as the character of Albert had yet to be created).
Gareth was good company, astute and a great diplomat. He was enormously helpful to me when I was researching and writing my books The Only Fools and Horses Story and Only Fools and Horses: The Official Inside Story and he told great stories.
Among my favourite was an incident during the filming of Miami Twice: The American Dream in 1991, which required Gareth organisational skills and a good deal of diplomacy to overcome as the production team came up against the all-powerful Teamsters union which came close to derailing the filming.
"I was literally summoned to go down and see the head of the Teamsters' Union in Miami and, I swear to God, had it not been so serious, I would have thought I was in a bad American B movie," he recalled.
"I was shown into this very sombre, dark wood panelled office with heavy leather furniture where I found this great fat, balding guy sitting at his desk. He had a real James Cagney-at-his-worst accent and he said: "So what are you doing in my town?" I explained how much money we were spending in the city and that we were employing some sixty local technicians and he said: 'Yeah, but you ain't employing any of my members?' I said that we weren't because we had owner-driver vehicles and we were told that was fine.
"He said: 'Well I'm here's to tell you that it ain't fine. I want twelve of my drivers on that set tomorrow, otherwise I shut you down.' I know it sounds like something out of a film but it's absolutely true."
In the end Gareth used his diplomatic skills to avoid a union blockade – even though it meant employing three Teamsters drivers that the production didn't need or even use.
Before becoming a television producer Gareth trained as a teacher and an actor – and he did actually appear in an episode of Only Fools and have some lines. It was the 1993 Christmas special Fatal Extraction and he found himself literally right in the thick of the action in the brilliant riot scene as a policeman on horseback.
Gareth played the cop who broke up the riot temporarily to let Del, Raquel and Damien through in Del's 'tasteful' Capri Ghia, by announcing over the megaphone: "Hold it, hold it, hold it – it's Del Boy."
"We couldn't find an actor who could ride so I did it," he told me. It meant he had a very clear view of the fake battles going on between drama students, hired to play the rioters, and extras playing the police. "The students were bloody marvellous. They were being real but within the bounds of being safe and no one was even bruised," he recalled.
Gareth Gwenlan was a truly great producer, whose skills and professionalism helped to give the rest of us some classic comedies to enjoy. My thought are with his family and friends.